StartGroup Real Estate Calahonda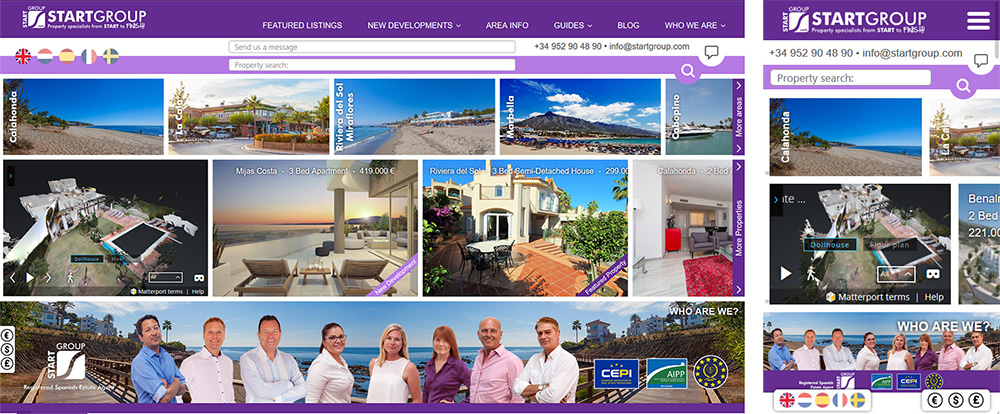 Around New Year 2018, we released StartGroup's new website. StartGroup is the leading real estate agent in Calahonda, specializing in Calahonda and surrounding areas like La Cala, Riviera del Sol, Miraflores but of course they list properties and help clients find property all over the Costa del Sol.
StartGroup wanted the new website with improved usability and easy administration. Mobile adaptation was of course an important requirement. Reine created a new design from scratch, based on their existing graphic profile from ads, catalogues etc.
The website has a real time interface to a Property Management System to search properties for sale among colleagues, an administration system for content and to handle proprietary data on selected properties. The site is multilingual and supports Virtual visits, Youtube videos for own listings. We look forward to continuing working with StartGroup on SEO and Adwords marketing!