Web Design Costa del Sol
Need a website for your business on Costa del Sol? Let a Swedish web designer create a mobile adapted, business-oriented and well-designed website for you!
WCDS has got lots of experience in creating multilingual websites in English, Spanish and many other languages.
Give us a call today and learn about what we can do for you!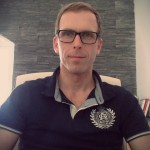 At +34 622 183 946, you'll meet Reine, who speaks English, Spanish, German and Swedish.
Reine:
"I always focus on the business when working on web sites for clients. Sure, the design is important, but only to convey the message the client want to send. Everything else is just distraction for the user."
Webdesign Costa del Sol offers a wide range of services ranging from Internet marketing advice and management (for instance on managing Google Adwords), over SEO to web design and pure programming. Our strength is to bring all different angles into the scope to create a successful website/service. In an environment where the demands on a website keeps growing with mobile phones, search engine requirements, usability requirements and on and on, the importance to have an experienced webdesigner with a broad scope cannot be overestimated.