Alamo Costa del Sol redesign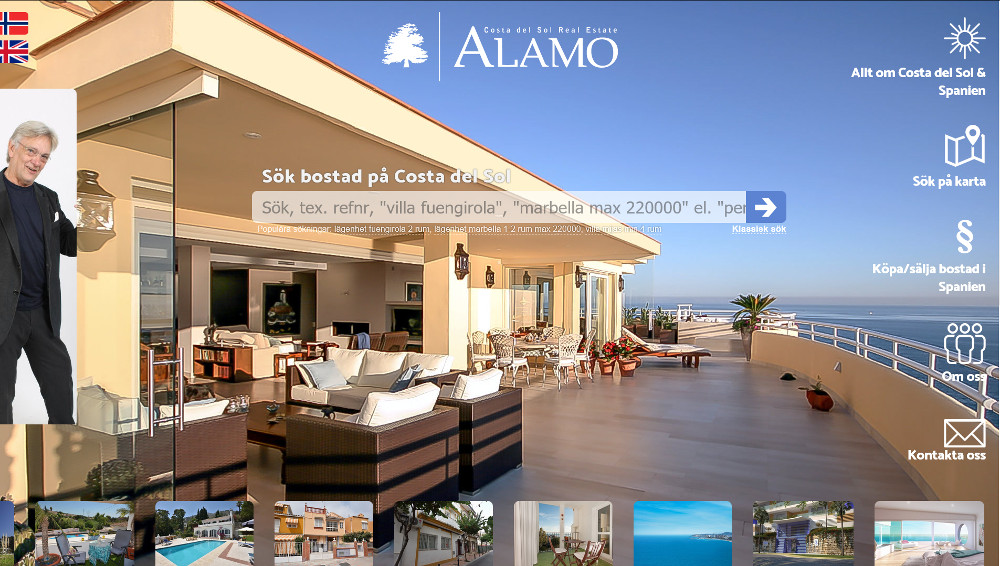 We had been doing the Search Optimization (SEO) for Alamo Costa del Sol for a while when we realized they needed a new custome. Reine at Webdesign Costa del Sol came up with a pretty radical design that got Sven at Alamo firing on all cylinders. With some feedback and adaptations, that was the starting point for Alamo's new website. The most important goal for the new website was increasing engagement and buyer leads. The measures to acheive that goal were:
Make it easier for the visitor to start searching for a property to buy
Keep visitor attention by delivering appealing content
Make property details accessible and property selection easier
Invoke trust in visitors
Reduce loading times
Reduce contacting barriers
All measures were implemented and we have seen a sharp rise in number of queries from the website.